First and foremost I would like to wish everyone a happy new year! We are still in troubling times, but I firmly believe the coming year will bring us hope, new memories and hopefully lots of events!
In 2020 I decided to take up my old hobby of game making (well, tinkering with game making) when the first lockdown happened because I had a good story and mechanics idea in my head. And a lot of time on my hands! In 2021 I was at a point where I liked where the project was heading to and started to think that Eniko: Ghosts Of Grace could become more than just another experiment. I decided to take a dive into the deep end and show the game to the internet and see if there might be an audience for it. The feedback was very positive and I'm excited to see people are starting to follow the game on social media and such. By the end of 2021, Eniko: Ghosts Of Grace had 1000+ followers on Steam, 700+ followers on Twitter, 30 betatesters on Discord and in just a couple weeks time, over a hundred Wishlists on Steam!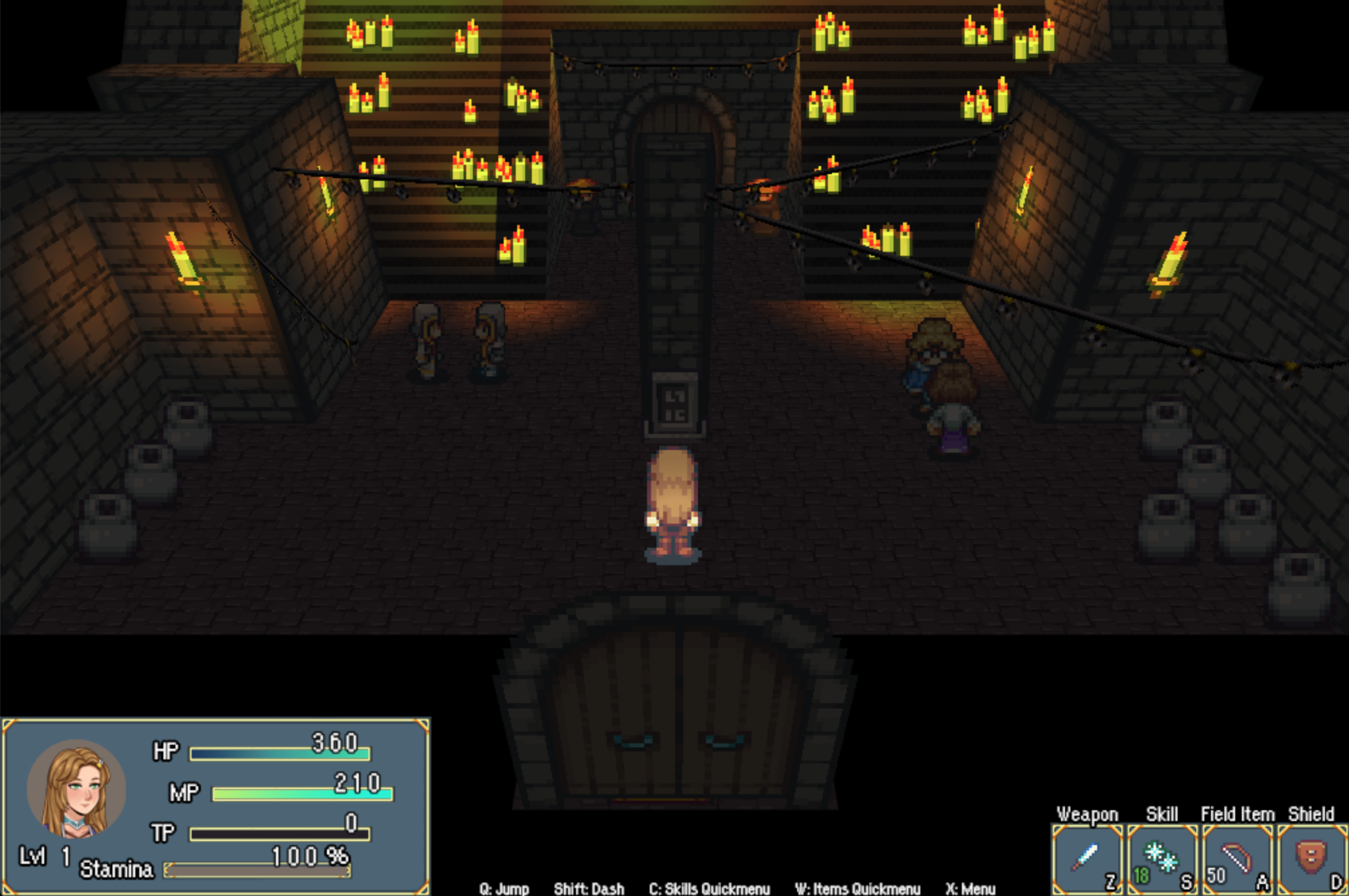 It is now clear to me that this passion project might have a chance to become a full-fledged game. In 2022, I have these goals in mind for Eniko: Ghosts Of Grace and myself as a game developer:
Release a public demo
In november 2021 I have released the beta demo that is being tested by some people. Since then, I have been working on bugs, performance issues and gameplay adjustments for a public demo. Even more recently in December I have launched the Steam page through which the demo will be shared. This will be the first goal for 2022 and should be available for download by the end of January. Soon after I will also make the demo available on Itch.io. An important milestone! During betatesting it has become clear that there are some issues with the Mac release, but I've been looking for solutions and am happy that these solutions exist. I'll do my best to have this implemented for the first public demo version.
Player feedback, Q&A's, Behind the scenes and Tutorials
Once the demo is available for everyone to enjoy, I hope that Eniko: Ghosts Of Grace becomes more of a community and a dialogue. I want to know, what was fun playing, what confused you, what was unclear or dull. That is the best way to improve the overall quality of the game. I also want to have some Q&A sessions regarding any questions you might have about the game itself, but also game design, pixel art, inspiration…
While all content I share on social media now are screenshots, gameplay videos and music, I want to extend that with behind the scenes stuff, tutorials and Q&A sessions like mentioned earlier. I might also give YouTube (development videos en tutorials) and Twitch a go to see if I feel comfortable using these platform in a more personal way.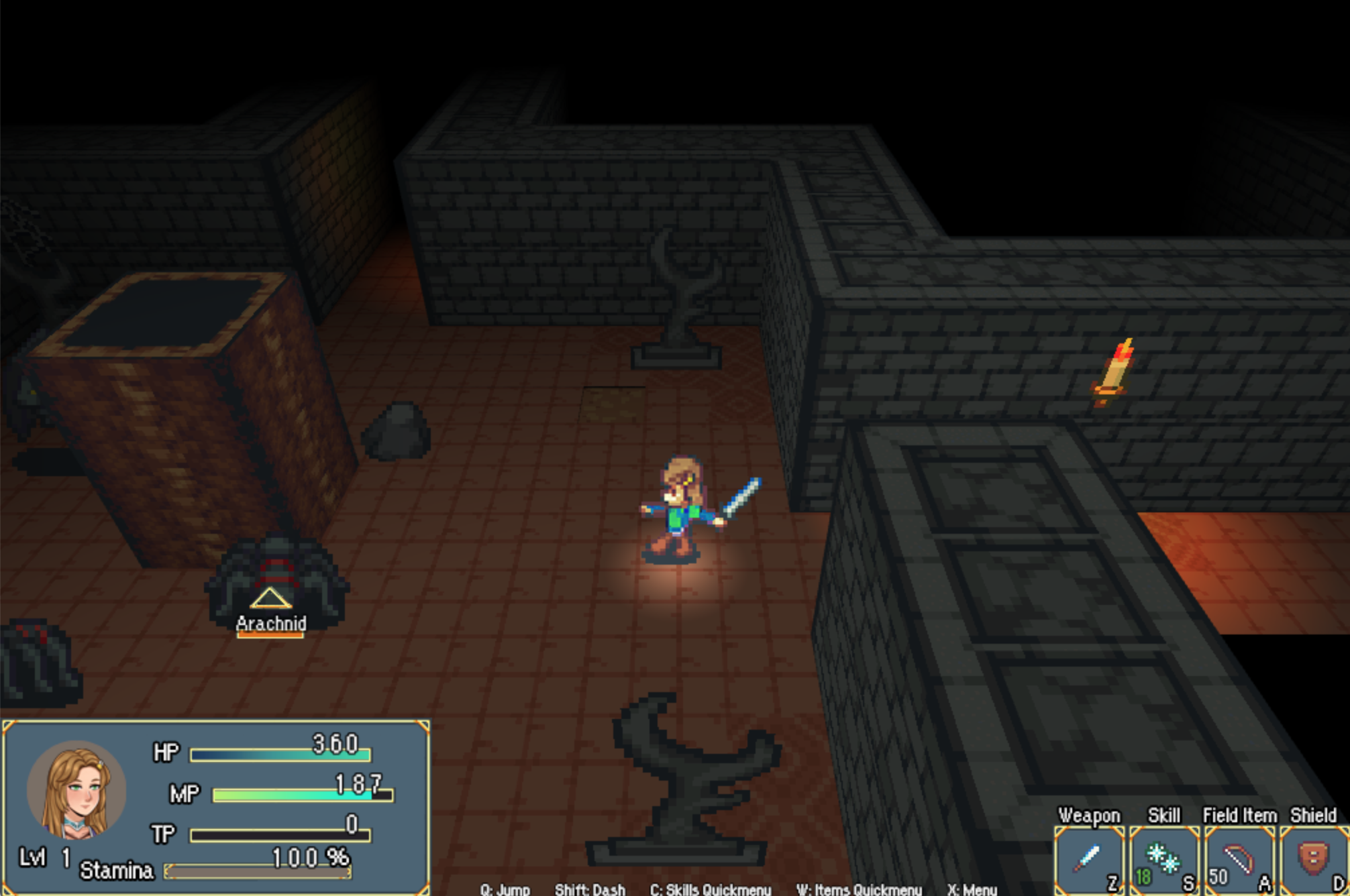 Launch a Kickstarter campaign
If all goes well, I can extend and improve the first public demo based on player feedback and implement more of the story. Once I come to a point where I'm happy with the gameplay, stability and story writing, I want to take the next step for my indie game by launching a Kickstarter campaign. A Kickstarter campaign is both a great way to gather a bigger following and receive more financial support. Right now I get the help of an amazing composer, coder and artist. If I manage to launch a successful Kickstarter, I will be able to hire these talents to make additional contents and improvements for the game, such as:
An extended soundtrack
Steam Achievements
Fishing minigame
Allied characters battle AI
Port for Nintendo Switch
Artbook/Walkthrough Guide
And much more…
Quit my job, found Halcyan Studio and become a fulltime developer
If all of the above steps work out, my lifelong dream would finally become tangible: to found my own indie game studio and become a full indie game developer. Right now I works as a web developer for a marketing agency. Which I combine with a side job of web development but aimed at e-commerce. I enjoy my job to some degree, but like many I don't want to be stuck in a 9-to-5 grind the rest of my life. I want to create and be creative, I want to learn how to build and publish a successful project.
I already gained some experience on how to found and run a small company through my side job, which I founded before Covid started. If the first three milestones: public demo, build a community and launch a successful Kickstarter, I feel that it is both a safe-ish and wise choice to take that leap into fulltime self employment as an indie game developer!
 Wishlist the game now on Steam! https://store.steampowered.com/app/1776820/Eniko_Ghosts_Of_Grace/