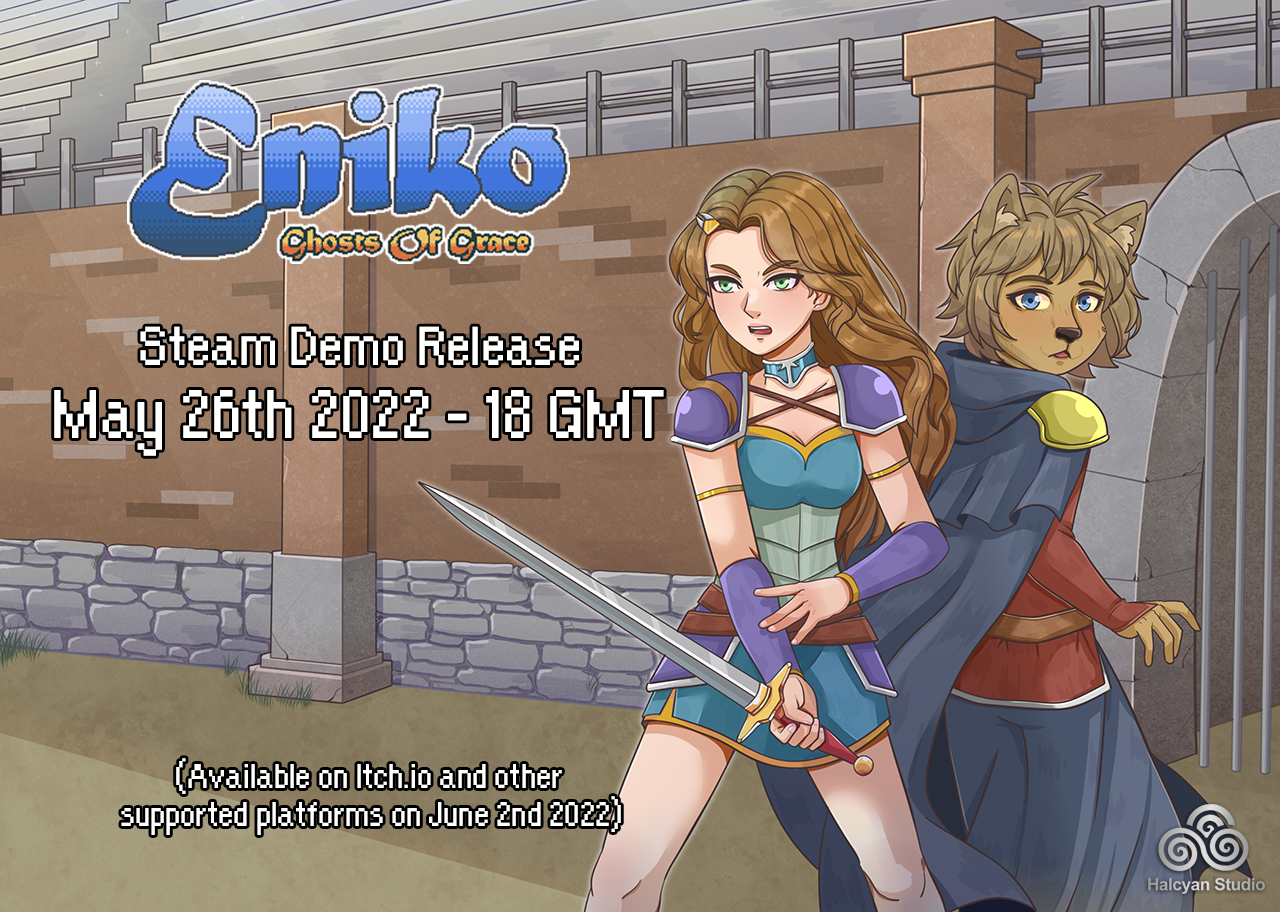 I am happy to announce that a date for the release of the demo on Steam has been decided: On may 26th at 18:00 GMT, the demo will be available for download! One week later, on june 2nd, the demo will also be available on other platforms such as Itch.io and other supported platforms.
What began as a personal lockdown-project has grown into a indie game project that I'm working on with heart and soul and the help of very talented, coders, musicians and artists. Eniko: Ghosts Of Grace is a game i started building for myself, but it could never have become the indie game it is now without the help, support and feedback from you: the player.
Now it is time for the game to take the next step and become a publicly available and playable product. I'm looking forward to your experiences and feedback! I hope I can provide to you a slice of that unique 90's rpg gaming experience mixed with fresh elements and a gripping world and story.
In this demo version, the emphasis lies on exploring Belrynna and the Woodlands Of Yarle. You can find hidden areas and piece together the world's lore while completing sidequests. Complete three (major or minor) sidequests and you'll be allowed to fight the Behemoth in the Arena, the final boss in this demo!
Can't wait to watch you enjoy it! Most of all, I can't wait to hear your impressions of the story, lore, dialogues and battle system!
Wishlist the game now on Steam so you don't miss out on the release of the demo: https://store.steampowered.com/app/1776820/Eniko_Ghosts_Of_Grace/