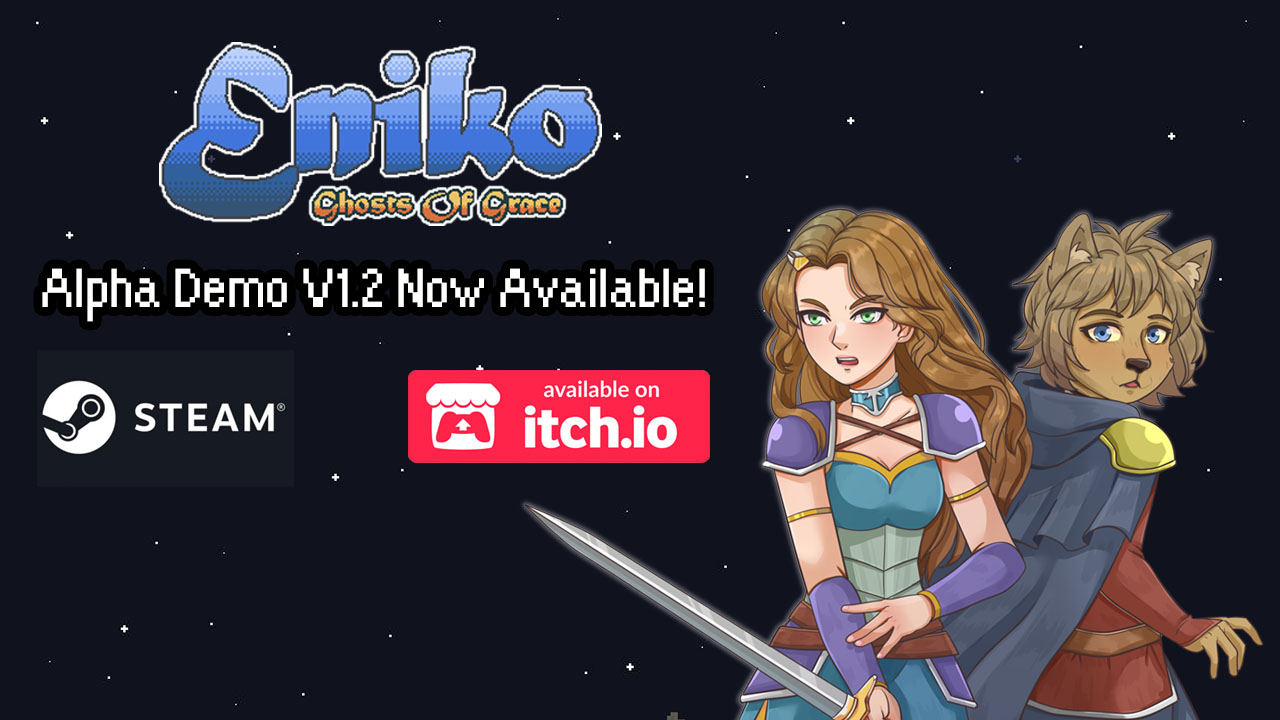 A new demo is now available to play!
Hello everyone! It's been a little while since i shared an update about Eniko, but sometimes you just have to sit down and get some work done 🙂 After receiving a lot of valuable feedback from players, I concentrated on two things the last couple weeks: improve performance and fix bugs. I think the new version has vast improvements for both and as such improves playability a lot! The list of improvements is vast, so please expand the list below to see everything:
Improvements
More dialogue fixes
More passing error fixes
Improved chests animations & sound effects
Improved Shrines animations & sound effects
Removed all mentions of levels as classic character levelling is not used in the game
You can now skip the intro credits
Removed unnecessary help and guiding dialogues to provide a faster and smoother experience ("Show don't tell")
Licences are no longer equipped in a separate menu but are now an extra equipment slot
Unified the colours for HP, EP, Increases stat, Decreased stat etc.

Andal has his own face graphic in the HUD during the introduction battle

Performance
Removed unnecessary console log files that negatively impacted performance
Implemented YEP Event Hitbox Resize to drastically reduce the amount of events on big maps, increasing performance significantly
Splitted the biggest maps in half, increasing performance significantly
Removed the autosave feature as it caused too much lag
Removed unused plugins
Bug Fixes
Fixed issues with the Battle BGM not playing and stopping properly at the correct moments

Fixed a bug where only the first attack in a combo has a sound effect
Fixed a "Maximum call stack" issue when leaving Belrynna Main Street
Fixed a bug in Bartel's sidequest that causes the game to be stuck in a loop
Projectiles damage is now correct instead of being zero or lower than intended
Fixed a bug that made Treasure pop-ups text appear squished together
Balancing
The skill you have equipped is now directly tied to the weapon you use, each weapon has one skill
Bows have a durability statistic and will break after a certain number of uses (you can craft new bows and arrows yourself)
All items will now be placed in the correct item sub categories in the Supplies menu
The boss fights (Berrynna Captain, Ixel The Shapeshifter and Unchained Beast) have been rebalanced and improved where possible
Rebalanced some loot drops
Added a couple recipe drops
Additions
Extended the total amount of Armors to 24
Armors, Helmets and Shields can now also be upgraded (up to level 4)
All craftable items added to the database
All recipes for craftable items added to the database
Shops and merchants now have correct inventories, some have limited amount of items
You can now buy recipes from the Alchemist shop
All Procurement upgrades added to the database
Licences menu in main menu replaced with Crafting menu
The new Alpha Demo V1.2 is the first version that is stable and polished enough that i'm confident to share it with press, gaming websites, let's players and streamers. So in the next weeks, that is where I will focus my attention on.
With all this bugs fixed, I am already looking forward to version 1.3 which will simply be called Demo, not Alpha Demo. For version 1.3 I will focus on having ALL technical parts + database 100% done (well, when is something ever 100% done in indie game development? 🙂 ), which will be a huge step in the development of Eniko: Ghosts Of Grace.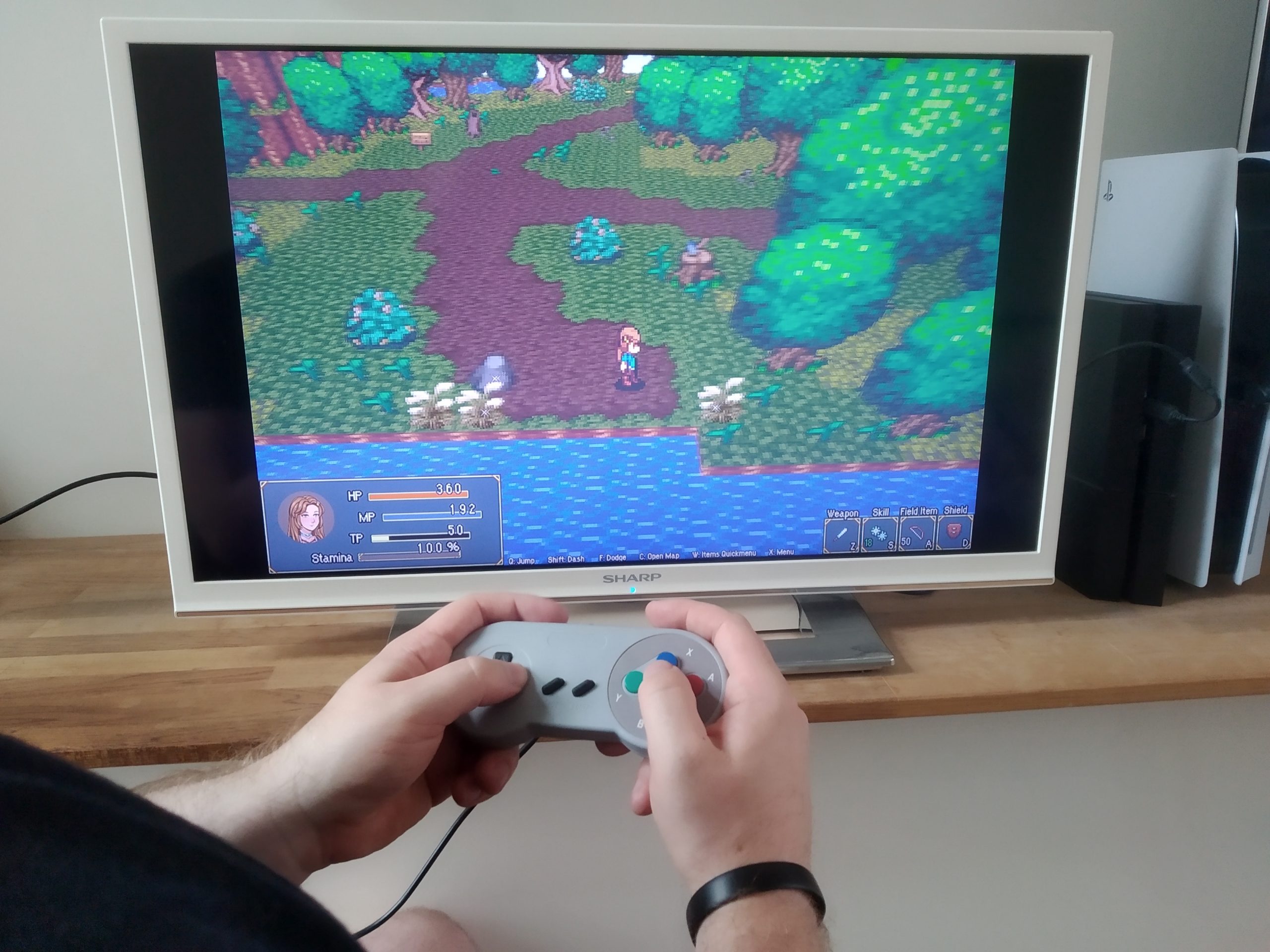 Roadmap for 2022 and 2023
So all these progress made me look towards the future and I can share with your all a roadmap for Eniko for this year and next year. I will make an official post with nice graphics later on, but these are the plans for the next 15ish months:
November 2022: Demo V1.3 release
– Further increased performance and stability
– Implementation of new Teachings-system
– All skills implemented and working correctly
– All states implemented and working correctly
– More custom graphics
– Fixes for Hookshot and Pick-up & Throw graphical glitches
– And much more
January 2023: Extended Story Demo release (V1.4)
– Further increased performance and stability
– A LOT more story content and new areas to explore (Crypt Of Aidalina and Apostate Ceremony)
February 2023: Kickstarter Campaign
– A crowdfunding campaign that will get Eniko to the next level
– These funds will fully go towards custom music, custom graphics and getting the game released on more platforms (Switch, Stadia, PS4? Mobile?)
Q4 2023: Full game release
– Hype! 🙂
I'm looking forward to see how the game will evolve in the next months, if the gaming press, let's players and streamers will pick it up or not and how you, the players will interact with it!
I will be back soon with new content, in the meanwhile please enjoy Alpha Demo 1.2!